Dear NYSTS Members and Colleagues,
The 2023 NYSTS Spring meeting is approaching, and we are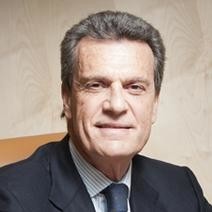 planning for an exciting interactive dinner conference at The Water Club on Wednesday May 3, 2023. A cocktail hour will be followed by dinner, abstract presentations, and our keynote speaker.
Professor Dreyfus will also be joining our selection of panelists in discussing current hot topics in mitral valve surgery.
NYSTS 2023 Spring Meeting Agenda
6:00PM Cocktail Hour
7:00PM Dinner and Welcoming Remarks
7:05PM Brief Business Meeting
7:10PM Resident Abstracts
1. Katherine Phillips–NYU Langone Medical Center "Incidence and Recipient Outcomes of Cardiac Allografts From Donors Receiving Prolonged CPR
2. Joshua Newman –Northwell Health "Mediastinal Lymph Node Dissection During Minimally Invasive Pulmonary Resections: Is Uniportal VATS Good Enough?"
3. Lamia Harik–Weill Cornell Medicine "The Relationship of Sex and Aortic Diameter at the Time of Type A Aortic Dissection"
4. Busra Cangut- Mount Sinai Hospital "Excess Reintervention With Mitroflow Prosthesis for AVR: Ten Year Outcomes of Randomized Trial
7:45PM Speaker Introduction: Prof. Gilles Dreyfus, Professor of Cardiothoracic Surgery at Hopital Europeen GeorgesPompidou,Paris
Keynote Address: "Evolving strategies but same goal: how to make the mitral valve smile again. A journey in mitral valve therapy"
8:30PM Panel Discussion of Hot Topics in Mitral Valve Surgery with Professors Gilles Dreyfus, Arnar Geirsson, Mohamed Azeem Latib, Didier Loulmet, and Ottavio Alfieri
9:00PM Closing Remarks
TICKET SALES CLOSED OUT
We will NOT be selling tickets at the door.
Your ticket email receipt will contain a link to download your ticket, which contains a scannable
barcode to expedite registration at the front desk.
PLEASE BE SURE TO PRINT AND BRING YOUR ENTRY TICKET to be SCANNED!
Sincerely,
Christopher Lau, MD
Chairman, Program Committee, NYSTS