Dear NYSTS Members and Colleagues,
The New York Society for Thoracic Surgery is proud to announce the 2023 NYSTS Spring meeting. We remain resolute in our commitment to the academic advancement of the field of cardiothoracic surgery by fostering the development of cardiothoracic surgeons and trainees in adult cardiac, congenital, structural heart and thoracic surgery. Please join us in pursuing the advancement of our specialty.
The 2023 NYSTS Spring meeting is approaching, and we are planning for an exciting interactive dinner conference at The Water Club on Wednesday May 3, 2023. A cocktail hour will be followed by dinner, abstract presentations, and our keynote speaker.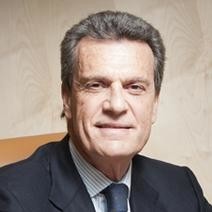 Our keynote speaker, Professor Gilles Dreyfus, a world-renowned mitral valve surgeon who trained with and developed mitral valve techniques with Alain Carpentier, will discuss "Evolving strategies but same goal: how to make the mitral valve smile again. A journey in mitral valve therapy." Professor Dreyfus is currently Professor of Cardiothoracic Surgery at Hopital Europeen Georges Pompidou in Paris, France and formerly served as Medical Director of the Cardio-Thoracic Centre in Monaco. Professor Dreyfus will also be joining our selection of panelists in discussing current hot topics in mitral valve surgery.
The deadline for abstract submission has been extended for one week to Sunday, April, 9th at 11.59pm. Instructions for Abstract Submissions are here.
IF YOUR ARE A MEMBER:
please be sure that you are logged in and the then choose either:
Order Dinner Ticket(s) May2023
or
I Do not want Ticket(s) for the Nov 2022 Dinner Meeting
Sincerely,
Christopher Lau, MD
Chairman, Program Committee, NYSTS